I'm a technical writer by trade; I tell people that I tell the truth for a living. So this article rang a bell. First, here's a link to the article:
https://theconversation.com/misinformation-disinformation-and-hoaxes-whats-the-difference-158491
Here's a summary:
Misinformation—Someone got the facts wrong.
Disinformation—The facts are wrong on purpose
Hoax—Disinformation from the perspective of the one who created the false story
The whole article is worth reading, but here's a chart: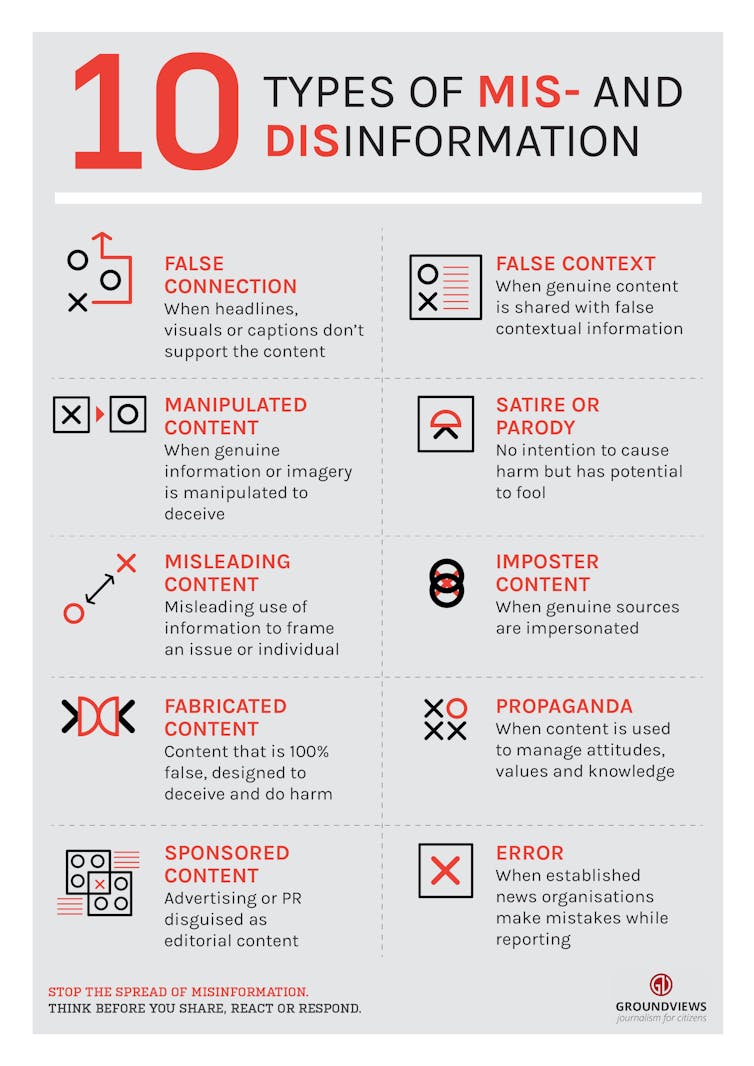 I'm not sure the icons make sense, but the definitions are pretty good. Can you add to the list?